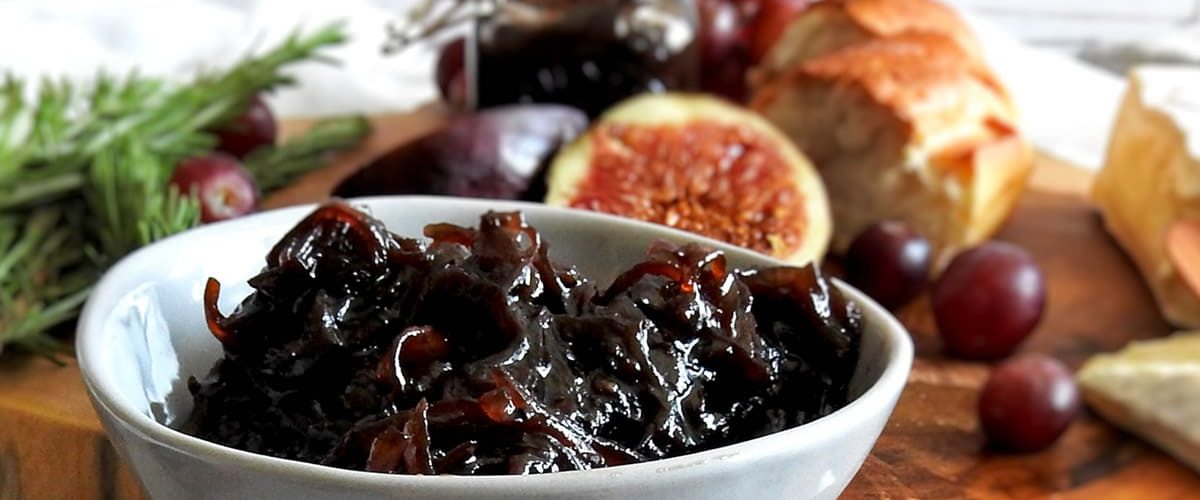 Caramelised Onion Marmalade
Caramelised Onion Marmalade
CHALLENGE
Due to the high sugar content of the recipe and high water content of the onions this high viscosity product suffers from serious burn-on and a very long processing time to achieve the required final brix level.
Due to its popularity this product is now made on nearly a daily basis tying up processing vessels for as long as 120mins per batch , and incurring long clean down times.
SOLUTION
Using a combination our patented Jet Cook system, Braising Bar and Vapour Reduction System we ran the following process
Onion were added to the vessel with a little oil and sugar and using our braising bar lightly caramelised.
Soft brown sugar, vinegar, treacle and other ingredients are added to the vessel and heated to 100°C using our Steam infusion unit in less than 5mins.
Our Vapour reduction system is now started and we extract between 4 and 7ltrs of liquid from the batch per min until we reach a final brix of 67.
The combination of the Jet Cook unit, vapour reduction system , braising bar and our unique agitator paddles ensure a speed cook with zero burn-on and a finished product with fantastic onion integrity.
OUTCOME
A 500kg batch was produced in 53 minutes with a good rounded flavour, superb onion integrity, and no burn-on.