Condensed Milk Processing Trials
August 18, 2023
Author: Emma Hodgson, Marketing Executive
Last month we invited customers from Africa to the DCN Product Development Kitchen at CPUT in Cape Town for advanced Jet Cook product and processing training and trials. The popularity of our Jet Cook condensed milk systems brought customers from South Africa, Democratic Republic of Congo, Nigeria and Sudan for the demonstrations on DCN's latest technologies.
Many of these customers are currently purchasing Condensed Milk from Malaysia, Indonesia and Germany and now want to explore production of condensed milk in-house/country.  A drawback of importing the product are long lead times, currency fluctuation, increased transport costs, volumes, waste and product availability.  Most of the customers re-pack the canned product into 30gram sachets for the local market, which adds even more cost and increases the chances of food contamination.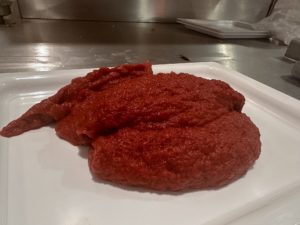 The DCN Jet Cook process offers huge energy savings, reduced water usage and rapid processing times with a very small footprint.  Hot filling directly from our system, will increase product shelf-life, stability and ensure a food safe finished product. Our customers will have the flexibility to produce bespoke products such as flavoured condensed milk or creamer without having to commit to the large volumes that the co-packers require.
During our trial 250kg and 300kgs batches of condensed milk were produced within 18-20 minutes and had an attractive creamy mouthfeel, dairy flavour with high gloss and excellent viscosity.
We also completed advanced product and NPD training with a customer who is a leading chilled ready meals producer in South Africa, and has used DCN Jet Cook Technology for more than 10 years. The training included Jet Cook Process, Emulsions, Braising Bar and demonstrating the advantages of our Vapour Reduction System.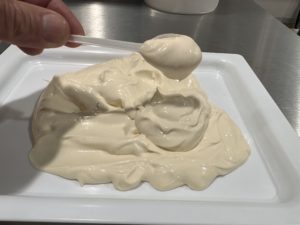 We also produced an extended tomato paste product and two types of vegan mayonnaise, (60% and 52% oil)  at CPUT, both to the satisfaction of the customer.
DCN will be back in Cape Town in January installing another Jet Cook System to produce sauces and ready meals, as well as completing more trials at the CPUT's Product Development Kitchen.
If you interested in booking a trial or would like more information on DCN and our products and processes, please contact [email protected] or [email protected]