Deliver Healthier Foods with Jet Process System
January 20, 2023
Author: Annabel Norris, Marketing Manager
January and the start of a new year often leads to people making healthy resolutions to improve their eating and drinking habits. This may mean 'Dry January' or 'Veganuary' for some, or simply an intention to eating better and exercising more.
We are all aware that too much fat and salt in our diets can harm our health, and salt reduction has been a feature of UK food policy for two decades and is accepted globally as a cost-effective strategy to improve public health.
At DC Norris, we have certainly noticed in the past few years that food manufacturers are placing more importance on the nutritional value of the meals and foods that they are producing.  There are many more ranges available such as low-calorie, vegan, vegetarian, plant-based and 'free from', and we have had to adapt our processes to allow for these.
Working with Sainsbury's to remove 70% in fat and 50% in salt in their Italian Range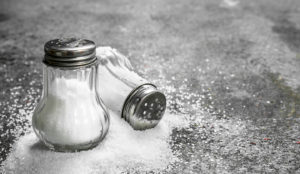 We began working with a group of Companies including Sainsbury's back in 2017, when we received an £1m Innovate UK government grant to develop a system or process to reduce the fat and salt in ready meals, sauces and soups.
For two years we undertook product and process trials on Sainsbury's recipes, using many ingredients such as starches, pre-made roux, cream and full fat milk.   It was proven that the Generation 4 Jet Processing unit could produce a healthier product whilst also matching the taste and texture of the existing full fat and salt products.  As an additional benefit the Jet Processing System reduces the processing time from 60 minutes to less than 15 minutes,
"Jet Process could remove the equivalent of 23 London double decker buses of fat and salt from Sainsbury's Italian sauces and soups in 12 months!" 
This multi-functional simultaneous process creates droplets of fat and water to sub 1 micron levels, and has resulted in DCN being able to
remove the equivalent of 23 London double decker buses of fat and salt from Sainsbury's Italian sauces and soups in 12 months.  A 70% reduction in fat and 50% reduction in salt has been proven and documented by both Nottingham University and Sainsbury's UK.
Vegan / Plant-based / Free-from Ranges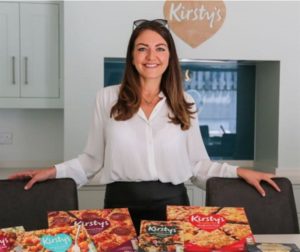 DC Norris has also been working with customers to overcome some of the challenges that they have seen when producing these new types of convenience foods. One of these issues is long processing times which can damage sensitive ingredients if using a traditional Steam Jacketed 
Kettle.  There are also challenges when you remove standard key ingredients, for example dairy, flour and eggs.   Ingredient replacements such as soya, whey proteins and vegetarian cheese are very sensitive to heat and excess agitation which can damage the product taste, structure and appearance.
DCN put their experience into practice when working with Dragon's Den's Kirsty Henshaw who launched a new factory which only creates 'free from' products.  She enlisted the help of DCN's Product and Process Team to convert her recipes from traditional jacketed processing methods to Jet Cook.
If you would like to speak to our experienced Product and Process Team about your recipes and product range and how we can help, please get in touch – [email protected]