Long Service Award – Dianne March
June 23, 2023
Author: Emma Hodgson, Marketing Executive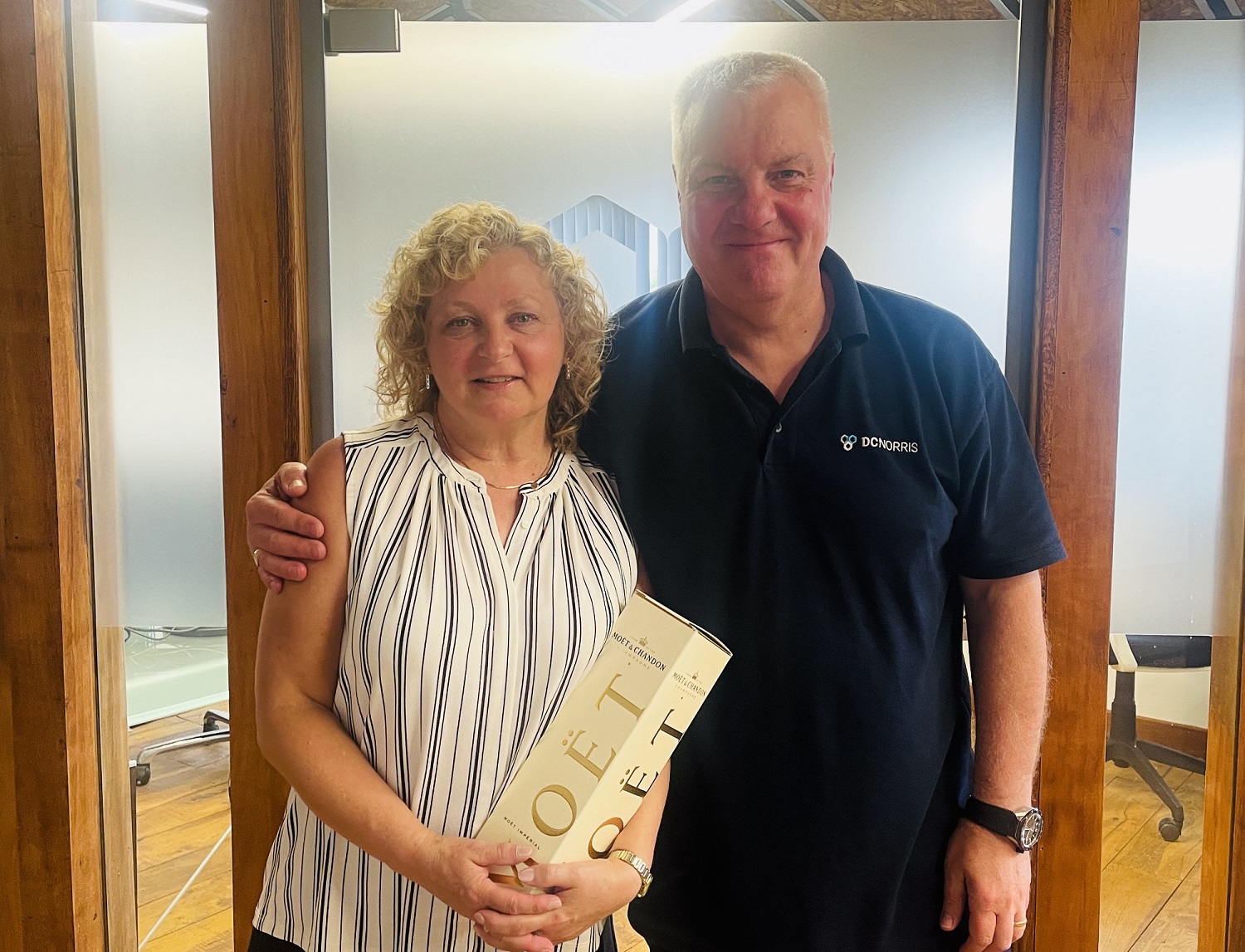 Congratulations to Dianne March for 25 Years at DC Norris today! Dianne started in 1998 working on our reception desk, then moved into technical sales where she prepares all the quotes for our customers.
DCN's Director, Ian Jones commented, 'Dianne is one of our longest serving employees and is a mainstay of the Sales Team at DCN.  Her attention to detail and in-depth knowledge of DCN equipment and systems means we can turn urgent and detailed proposals around in hours instead of days when required.
Dianne is a conscientious, diligent, and loyal employee who we all love to work with, she also keeps the Sales Team in-line and ensures we offer a professional approach to proposals.'
Dianne is currently enjoying a well-earned holiday in Zante!