Quality Over Cost: The Long-Term Value of Investing in DC Norris' Equipment
October 10, 2023
Author: Annabel Norris, Marketing Manager
In the world of food processing and manufacturing, choosing the right equipment is crucial to maintaining efficiency, consistency, and quality. While cost considerations often play a significant role in purchasing decisions, savvy industry professionals understand that investing in high quality equipment can yield substantial long-term benefits.
The Initial Cost Conundrum
When it comes to purchasing equipment for your food processing operations, it's tempting to opt for the most cost-effective options available. After all, managing the budget is a critical aspect of any business. However, the allure of lower upfront costs can sometimes obscure the broader perspective.
Low-cost equipment may seem like a budget-friendly solution at first, but it often comes with hidden costs in the form of maintenance, repairs, and downtime. These expenses can add up quickly and erode your initial savings. It's essential to look beyond the initial price tag and consider the long-term value of your investment.
DC Norris: A Reputation Built on Quality
DC Norris has earned its reputation for providing high-quality food processing equipment that stands the test of time. With a history dating back over 50 years, the company has consistently delivered innovative solutions designed to meet the evolving needs of the food industry. Here are some key reasons why investing in DC Norris' equipment is a wise choice for those who prioritise quality over cost:
1. Durability and Reliability
DC Norris equipment is built to last. Using the finest materials and adhering to stringent manufacturing standards, our machinery is designed to withstand the rigours of continuous operation. This durability minimises the need for frequent repairs and replacements, ultimately reducing downtime and associated costs. 
Quality is our utmost priority when it comes to manufacturing food processing equipment. We use only the finest materials, including 316 stainless-steel for food contact parts and 304 stainless-steel in other areas, alongside food-approved plastics wherever necessary. What sets us apart is our commitment to meeting global standards and regulations.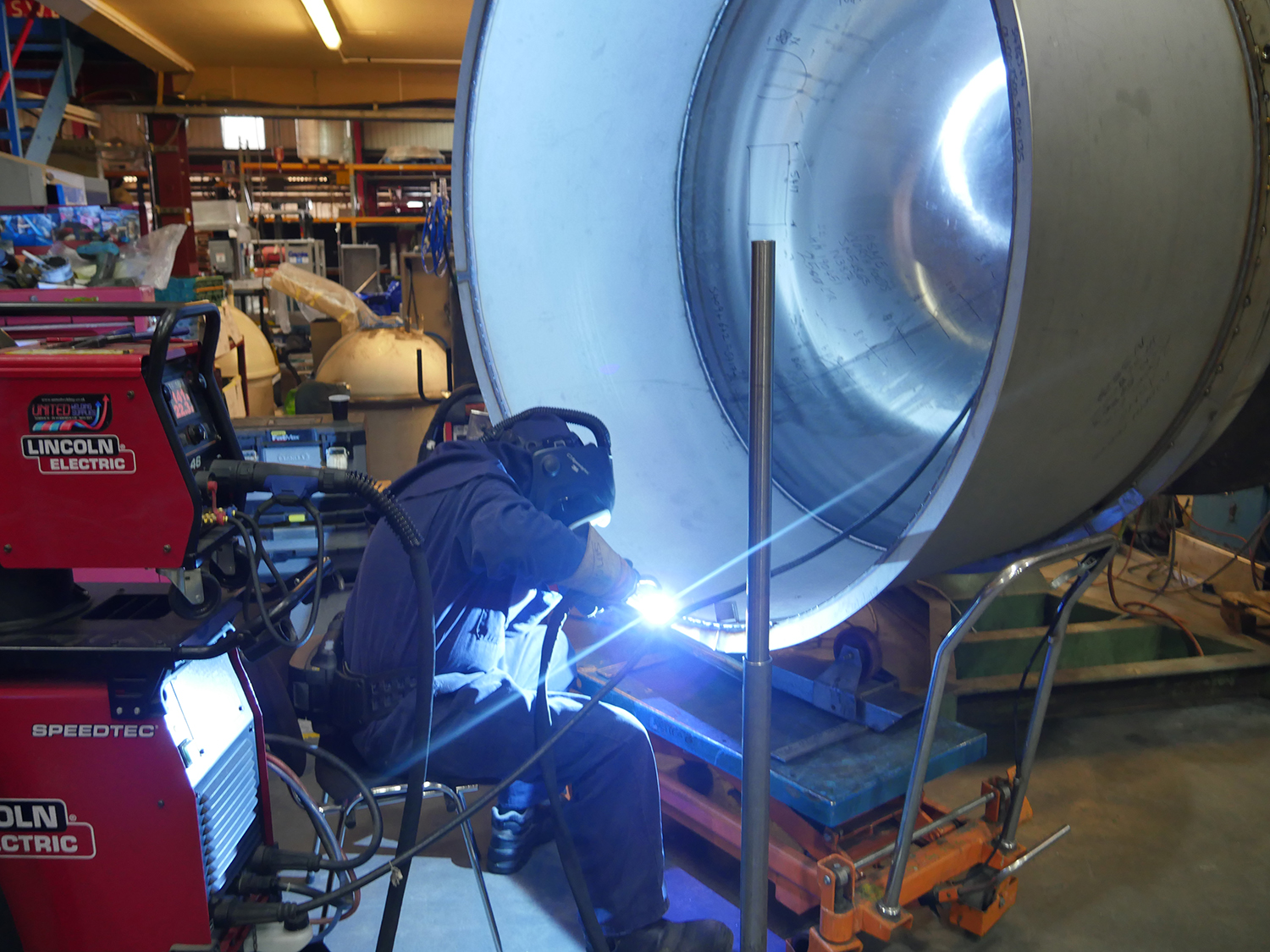 We hold DCN authorisation to manufacture pressure vessels in compliance with several key standards including the PD5500, the European Pressure Equipment Directive, ASME VIII Div 1 for North America and AS1210 for the Australian Market. 
Our dedication to excellence doesn't stop there; every machine undergoes rigorous testing before it leaves our facility. We go the extra mile by inviting clients to participate in pre-delivery inspections and Factory Acceptance Tests, ensuring that their equipment aligns perfectly with their specifications and expectations. At DC Norris, quality assurance is at the core of everything we do, guaranteeing top-notch equipment for our valued clients.
A Real Life Story
Just recently, one of our cherished long-term customers reached out to us with a remarkable story. They contacted us for repairs on two of our Steam Jacketed Kettles which have faithfully served them for over three decades! What's even more astounding is that these trusty kettles were older than their own engineer. This is testament to the durability and longevity of our equipment which will continue to serve them for years to come. 
The secret behind the extraordinary longevity of our kettles lies in our commitment to quality craftsmanship. Unlike the more cost-effective spinning method employed by others, we exclusively craft our kettles using pressings. This deliberate choice ensures that our kettles remain resilient and free from the stress cracks that can compromise their lifespan—a critical distinction that potential purchasers should be aware of.
2. Precision and Consistency with Recipe Manager Software
Consistency in food processing is paramount, and DC Norris' equipment is renowned for its precision. Whether you're cooking, cooling or filling our solutions deliver consistent results, ensuring that your products meet the highest quality standards every time. Our cutting-edge Recipe Management Software offers you the utmost in traceability and batch consistency assurance. Our user-friendly system empowers customers to effortlessly craft ingredient listings, meticulously detailed procedural recipes, and robust user access security features, all seamlessly integrated into a dynamic relational database.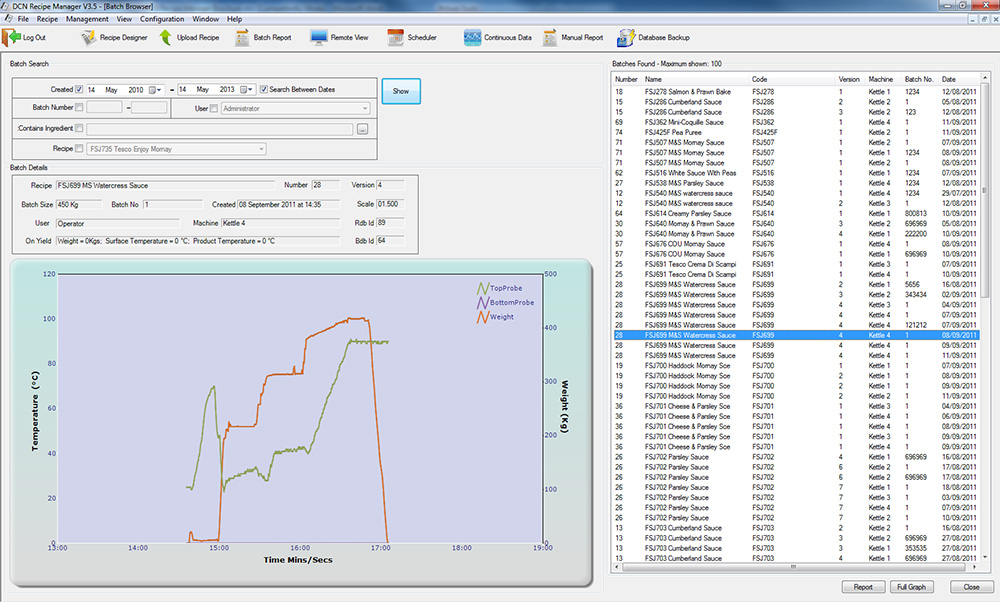 With precision at the forefront, our software diligently tracks kettle yields, enabling barcode identification every step of the way, from preparation to packaging. Rest assured that our system leaves no room for compromise when it comes to meeting stringent HACCP controls, ensuring the highest standards of food safety and quality. This reliability can enhance your brand's reputation and customer loyalty.
3. Customisation and Innovation
DC Norris understands that every food processing operation is unique. That's why we offer customisable bespoke solutions tailored to your specific requirements. Our range includes stand-alone items such as Industrial can-openers and crushers through to sophisticated fully automated processing lines for soups, sauces, beverages and pet food. 
Our Research and Development team is dedicated to streamlining processes and optimising the efficiency of their systems. Their commitment to innovation means that you're not just investing in equipment but in a partner dedicated to helping your business thrive and grow.
4. Comprehensive Support; From Design through to Installation
Investing in DC Norris equipment also means access to our extensive support network. From installation and training to on-going maintenance and technical assistance, our team is there to ensure your equipment performs optimally throughout its lifespan. From inception to installation, we work closely with you to ensure our solutions are tailored precisely to your needs.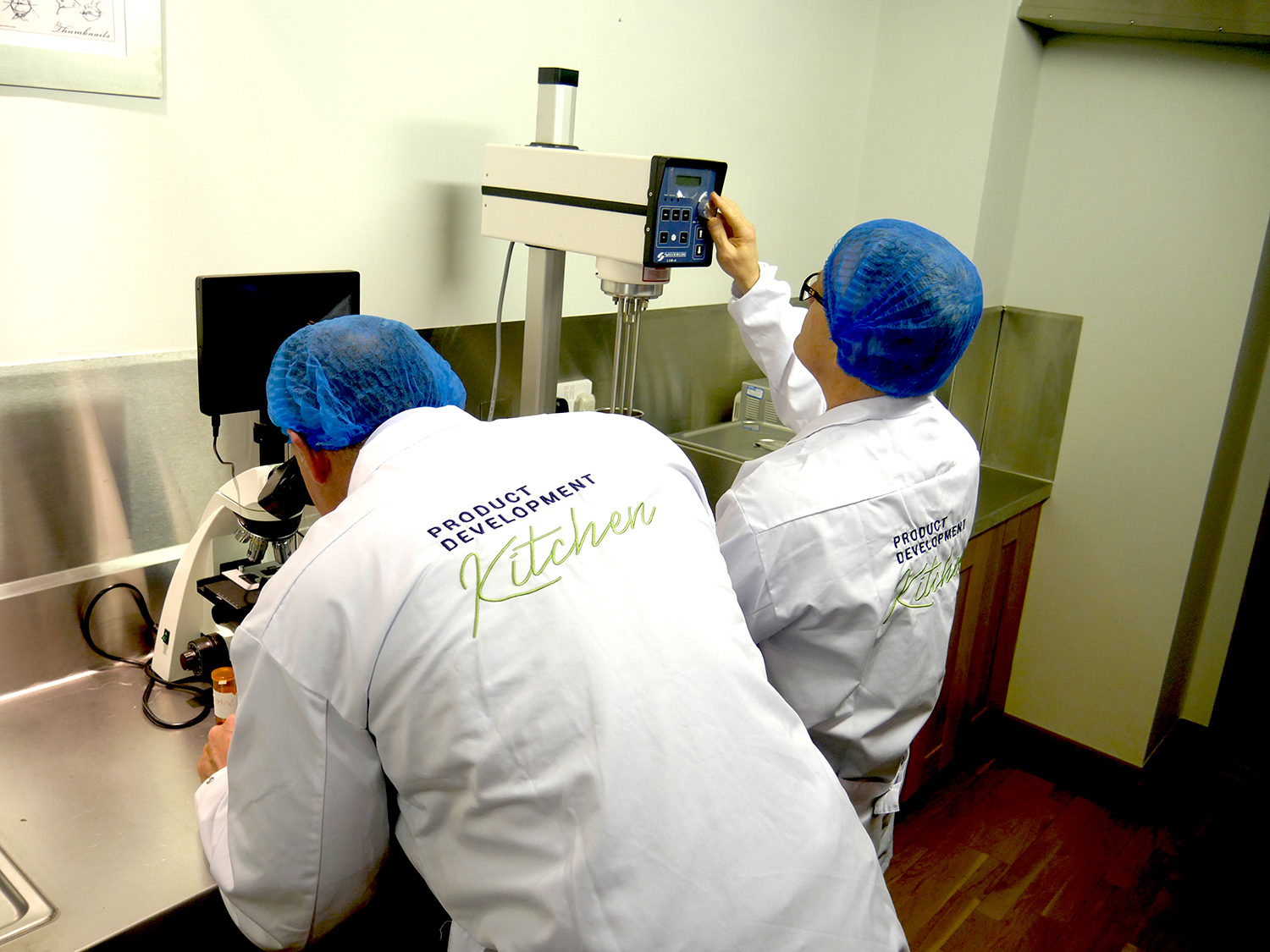 Our cutting-edge 3D modelling design software allows us to create immersive on-screen simulations of your new plant, providing you with a virtual walkthrough before construction begins. To guarantee top-notch performance, we've established Product Development Kitchens in both the UK and South Africa. Here, our proficient team rigorously tests equipment and customer products in a real food factory environment. We offer invaluable assistance in recipe development and provide you with the opportunity to thoroughly evaluate equipment before making a commitment. 
Once your order is placed and completed, we conduct comprehensive predelivery trials to ensure your equipment is operating at peak efficiency before it departs our factory and is installed. This process also serves as a prime opportunity for you to receive in-depth training on your equipment ahead of delivery.
5. After-Sales Support; reduce downtime & increase productivity
When you invest in our equipment, you gain access to a dedicated and seasoned support team, committed to delivering the utmost performance and value. Our in-house experts are always at your service, ensuring rapid response to any equipment and product-related concerns you may encounter.
Our proactive maintenance approach minimises the risk of process downtime, ultimately boosting your productivity. We maintain an extensive inventory of spare parts ready for swift dispatch via courier to your location, minimising downtime. In cases where parts are not readily available, DC Norris can either manufacture or source them as needed. Your satisfaction and success are our priority, and our comprehensive support ensures your operations run seamlessly and efficiently.
The Bottom Line: Quality Pays for Itself
While it's natural to be mindful of costs, it's equally important to recognise the long-term value that quality equipment brings to your food processing operations. Investing in DC Norris' equipment is an investment in your business's future success. By prioritising quality over cost, you can reduce operational expenses, enhance product consistency, and build a reputation for excellence in the competitive food industry. DC Norris' track record of innovation, durability, and customer support makes them a trusted partner for those who understand that in the world of food processing, quality truly pays for itself.
Interested in exploring DC Norris' range of equipment? Contact us today for a consultation.