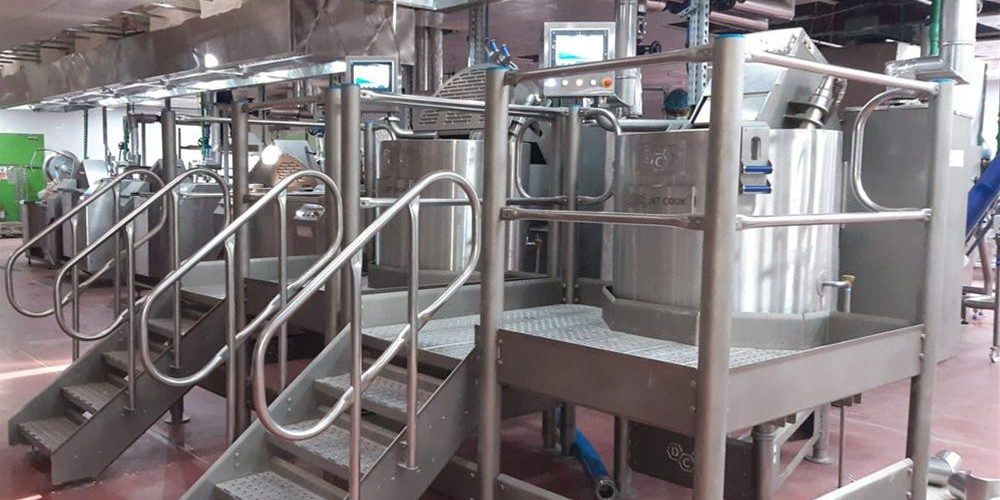 Increased Throughput & Flexibility for Customers in Qatar
October 25, 2021
Author: Emma Hodgson, Marketing Executive
Our customers in Qatar were looking for a product and processing solution to increase their throughput and give them the flexibility to provide quality meals in large quantities for the VIP lounges and stadiums at the Africa and FIFA World Cup in 2022.
DCN has a large range of equipment suitable for different applications, so we were able to provide a variety of different options to suit their needs. Currently being installed are DCN Jet Cook and Ready-2-Cook systems which are ideal for liquid foods such as soups and sauces. These form part of our Cook Chill system which gives the customers the ability to cook in advance and store meals for up to 45 days before serving. We also provided Sous Vide Cook Tanks to produce delicious slow-cooked meats and Bratt Pans for wok-style cooking.
The equipment is being installed over a two week period by DCN installation engineers who will also be training the customers on-site engineering teams. We are also working closely with our customers Chefs and Operations Managers who are taking part in specialist product and process training to ensure they get the best out of the systems.