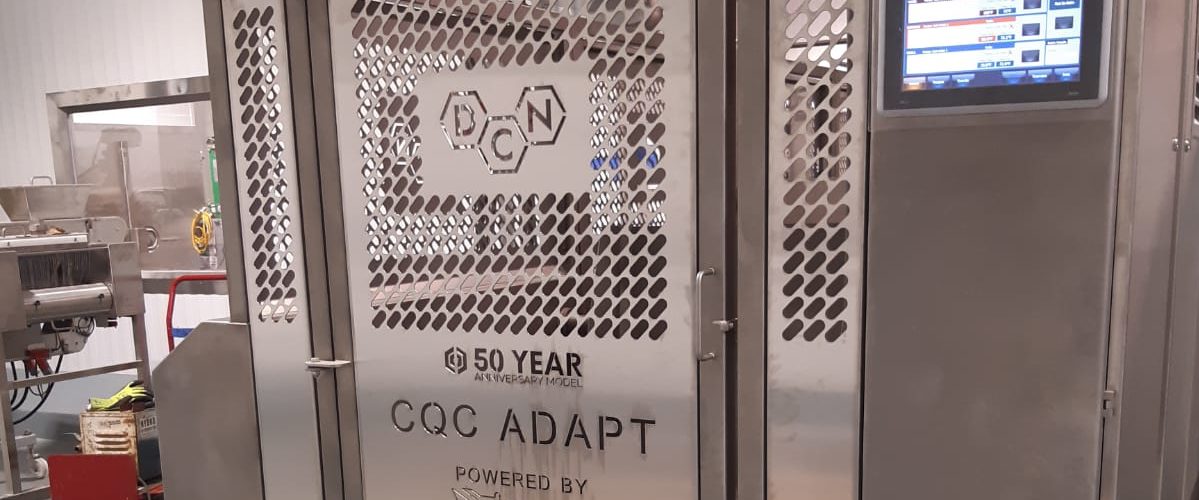 1st Cook Quench Chill 'Adapt' in America
August 30, 2022
Author: Emma Hodgson, Marketing Executive
Last year DCN launched the new generation Cook Quench Chill 'Adapt' which has already proved popular in the UK, and we have now supplied our first system to America.
The customer worked together with our partners DC Norris North America to re-develop their current central kitchen for which we supplied them with all new equipment. As well as the new 'Adapt', we also installed two Sous Vide Water Tanks and Bratt Pans which will all produce a wide range of cooked, chilled ready-prepared meals to supply supermarket stores.
DCN's Director, Ian Jones commented, 'We are delighted to be working together with our partners, DC Norris North America to supply the first Cook Quench Chill 'Adapt' to the American market.  Water and energy savings have never been more important to our customers, and we have seen an up-take in interest for our systems which are more economical to run as well as reducing carbon footprint.'
Eco-friendly Cook Quench Chill Adapt
The 'Adapt' is a great choice for our customers with its' modular construction which can be expanded or reduced to give variable capacity and throughputs.   Installation is simplified with the modules attaching easily together before connecting to services.   Large savings in water and energy can also be made with the five water level options, which you can adjust according to product and batch size.   A Starch Removal System allows the same water can be re-used for a new batch.  Pasta, rice, potatoes, and vegetables are cooked or blanched continuously at faster speeds due to the addition of two patented Jet Heat direct steam heat systems, which reduce production times and save on energy costs.
Sous Vide Water Tanks
The addition of Sous Vide Water Baths gives our customer even greater product flexibility as proteins such as chicken, steak and ribs can be slow cooked at a low temperature to give a great taste, and tender succulent texture. Products can also be cooked in a sauce or marinade giving food producers additional recipe choices.
Bratt Pans
The DCN Bratt Pan is very popular for cooking ethnic-style foods and can be used for shallow-frying, braising, poaching, boiling or as a griddle.
Please contact our experts to find out more about the Cook Quench Chill 'Adapt', or any of our industrial food processing systems.