Meet The Team – Emma Hodgson
December 7, 2021
Author: Emma Hodgson, Marketing Executive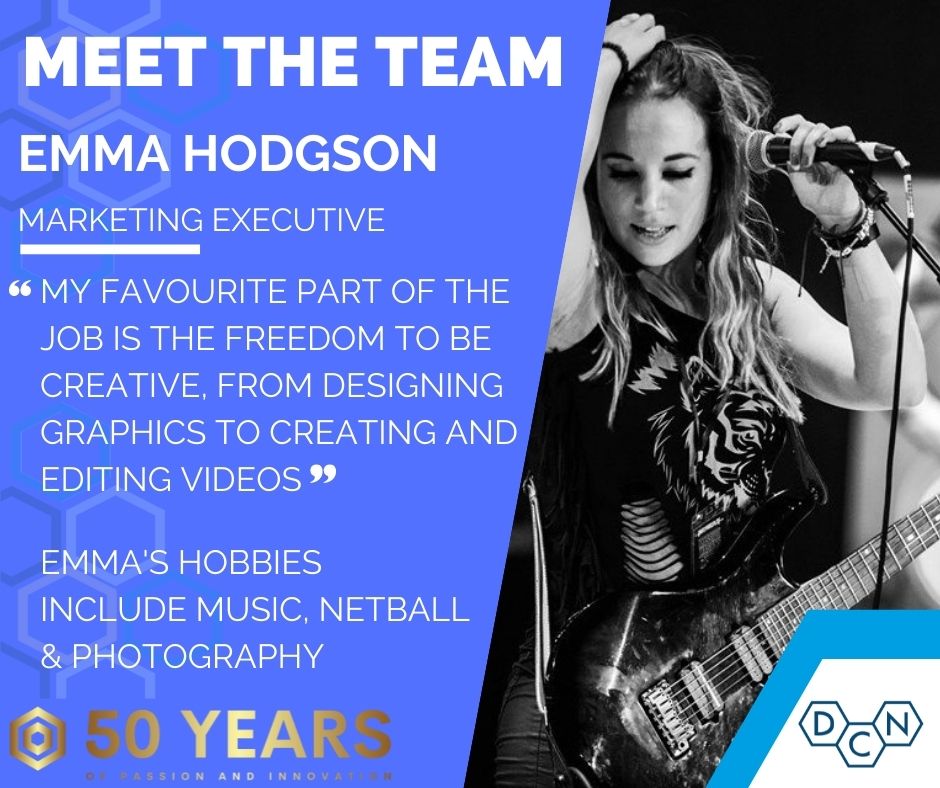 Our last Meet the Team before Christmas is someone you may already know if you have visited our Product Development Kitchen for trials. Our Marketing Executive Emma Hodgson has been with us for 5 years now and she is an integral and important member of the team.
Her job is extremely varied but she mainly focuses on website development, design and social media for both DC Norris and BCH. She is our resident videographer and has been instrumental in improving the quality and quantity of the videos we can now use to train customers and upload to our website.
"My favourite part of the job is the freedom to be creative, whether this is designing graphics for exhibitions or adverts for magazines. I also enjoy creating and editing videos in the kitchen and around the factory and turning them into a story."
She has also helped to organise our overseas exhibitions and even a beer and music festival! We enjoy hearing about her weekends travelling the country as lead singer of her band, False Hearts. I'm sure we will be hearing her on the radio soon. She also plays for a local netball team and enjoys photography.
Listen to Emma here: