Find DC Norris at the ProPak Asia Exhibition
May 31, 2023
Author: Emma Hodgson, Marketing Executive

DC Norris are delighted to be exhibiting next month at ProPak Asia after a few years hiatus due to COVID restrictions on travel. The premier Processing and Packaging Exhibition of Asia runs from the 14th – 17th June 2023, and is held in Bangkok's International Trade and Exhibition Centre, Thailand.
We will be showcasing DC Norris' award-winning Jet Process – The high-speed all-in-one in-line system which can entrain, mix, cook, sterilise and cool in a single pass. Jet Process give food manufacturers a wide range of benefits including the ability to quickly process large volumes in a small footprint.  It can also reduce energy usage, has zero burn-on and it can be operated for many hours without cleaning.
The Jet Process system can be used to replace traditional heat exchangers and combines as many as four of our JET COOK™ Units in sequence.  Each unit is individually controlled to add the required amount of heat and shear to give the desired finished product.
Jet Process is presently being used for the production of liquid food, beverage and pet food products such as condensed milk, sauces and maheu in the Middle East, Asia and Africa.  We have recently installed a large wet pet food system in the UK.
DC Norris offer a large range of innovative processing equipment, with a recent focus on helping our customers to reduce their carbon footprint.  Our team will be on hand at Propak Asia to assist you with your enquiry and advise on how to reduce water and energy usage, as well as minimise the amount of food waste.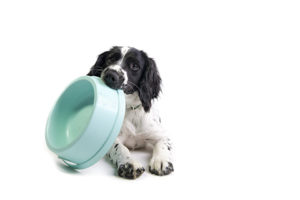 Register now: https://www.propakasia.com/
More about Propak Asia:
Propak Asia is the region's number one international trade event for Food, Drink and Pharmaceutical Processing and Packaging Technology, and is a part of the ProPak series running across the globe in Myanmar, India, Philippines, Middle East & North Africa, Vietnam, and China.
This will be ProPak Asia's 30th Anniversary – and it is truly the "Must-Attend" industry event in Asia, as quality and variety of products increase and expand, and productivity of operations and manufacturing standards are driven higher by consumer demands and new automation and technological advances.
Join us this year at Propak Asia, we look forward to welcoming you.