Industrial Can-Opening & Crushing Systems at Anuga Foodtec
April 22, 2022
Author: Emma Hodgson, Marketing Executive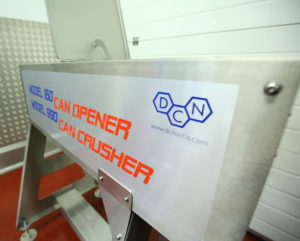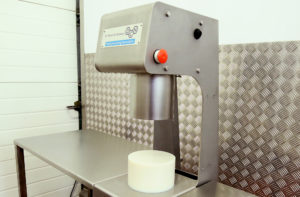 One of the first pieces of equipment that DC Norris designed for the food industry was an industrial can-opener back in 1972 just after the Company was launched. The Model 160 remains our best-seller to this day, and we have tweaked and improved the design over the last 50 years.
Our Model 160 Can-Opener will be on display at next weeks Anuga Foodtec, alongside the Model 990 Pneumatic Can-Opener.
Watch them in action
Our original and best-selling design; the Model 160 Semi-Automatic Can-Opener is suitable for most catering applications where fast lid removal and easy size/height changes are required. The Model 160 is pneumatically powered and is fast and efficient, with a capable throughput of 200- 300 cans an hour.* The fully enclosed blade removes the can lid without metal slivers in one clean cut, using the two-handed push button. With interchangeable heads and height blocks, the can-opener is adaptable for a wide range of can sizes and shapes.
DCN has a large range of options available which can be combined with your Can-Opening Unit. Bespoke designs are also available to suit individual requirements.
The DCN Model 990 Can Crusher is a heavy duty table-top machine capable of crushing domestic and industrial cans to approximately 20% of their original size. Customers can improve their recycling credentials as well as gaining financial payback from the used cans. The Can Crusher is pneumatically powered and easy to operate. Simply place the can inside, close the lid and the can is crushed and ejected out of the exit chute, taking just a few seconds. Safety features are built into the machine rendering it inoperative should the lid be lifted.