Model 370 Pump Fill Station
The D C Norris 'Intelligent Self Teach' Model 370/iST Pump Fill Station is a stand-alone unit designed to integrate with the D C Norris Kettle and Tumble Chiller, incorporating a 3" lobe pump. to provide a means of batching product that has been cooked in the steam jacketed kettle into the laminated poly casings.
This is achieved by monitoring the actual fill of the casings. With the machine in the 'Self Teach' mode the pump run button is pressed until the bag has filled to the optimum level. The machine can then be set to the batch mode and the machine will refill to the pre-set level repeatedly.
The unit features the following:
Up to 25mm particulate can be pumped using the standard 3" stainless steel Lobe Pump, for more viscous products we can offer a sine pump version (POA).
Stainless steel pneumatic clipping head designed specifically to seal the cook chill bags. It can be strip cleaned and is supplied with a sensor to detect when the magazine requires recharging with clips.
Clip on tray and bag support, adjustable for differing bag sizes.
All parts easy disassemble for cleaning.
Variable speed drive – pre-set.
+ micro-adjustment of bag fill level.
Automatic bag mode for ongoing filling.
Pump Delivery Rate (Continuous): 168 litres/min approximately
Incorporates a non-calibrated PT100 temperature probe (calibrated available at extra cost, must be specified at time of order).
Fully mobile with two (2) swivel and two (2) fixed castors.
Cut off valve for non-drip operation.
Fully polished stainless steel.
Model shown has HMI
Service Requirements
Electric: 240 vac Single Phase 16 Amp
Air: 5 litres/minute @ 6 Bar (requires clean dry air supply)
Weight & Dimensions (approx)
Weight: 250kg
Width / Depth: 828mm x 731mm
Height: 1466mm to top of main unit (1940mm to top of clipper cylinder).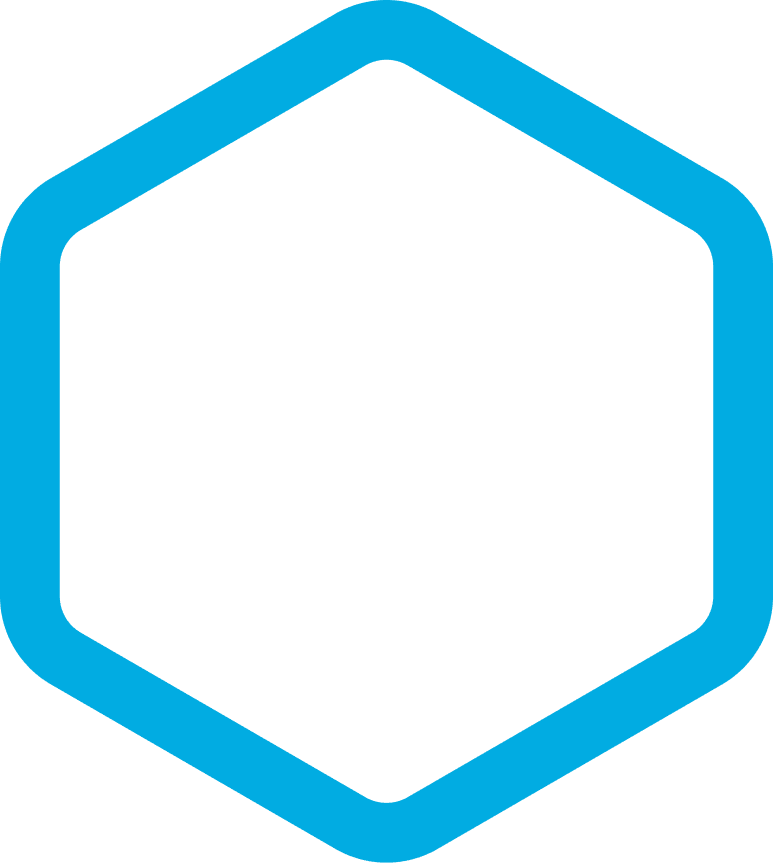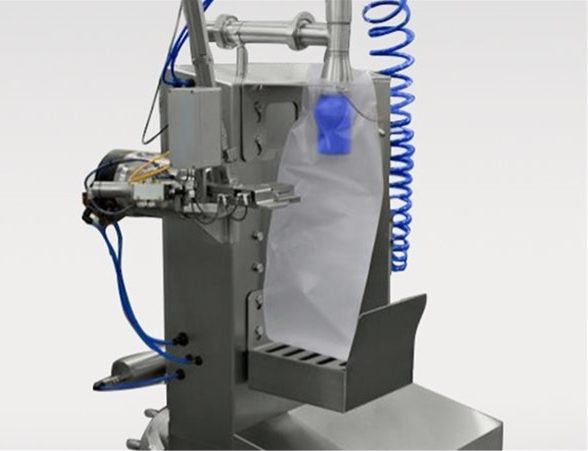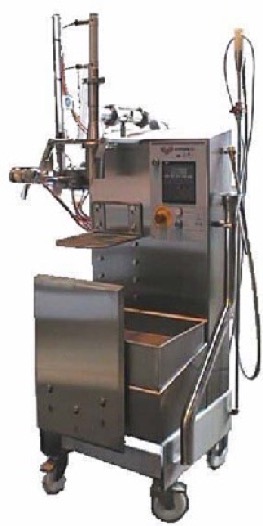 Model 370 Pump Fill Station